LSSimple and LSS a/c mount Combo fs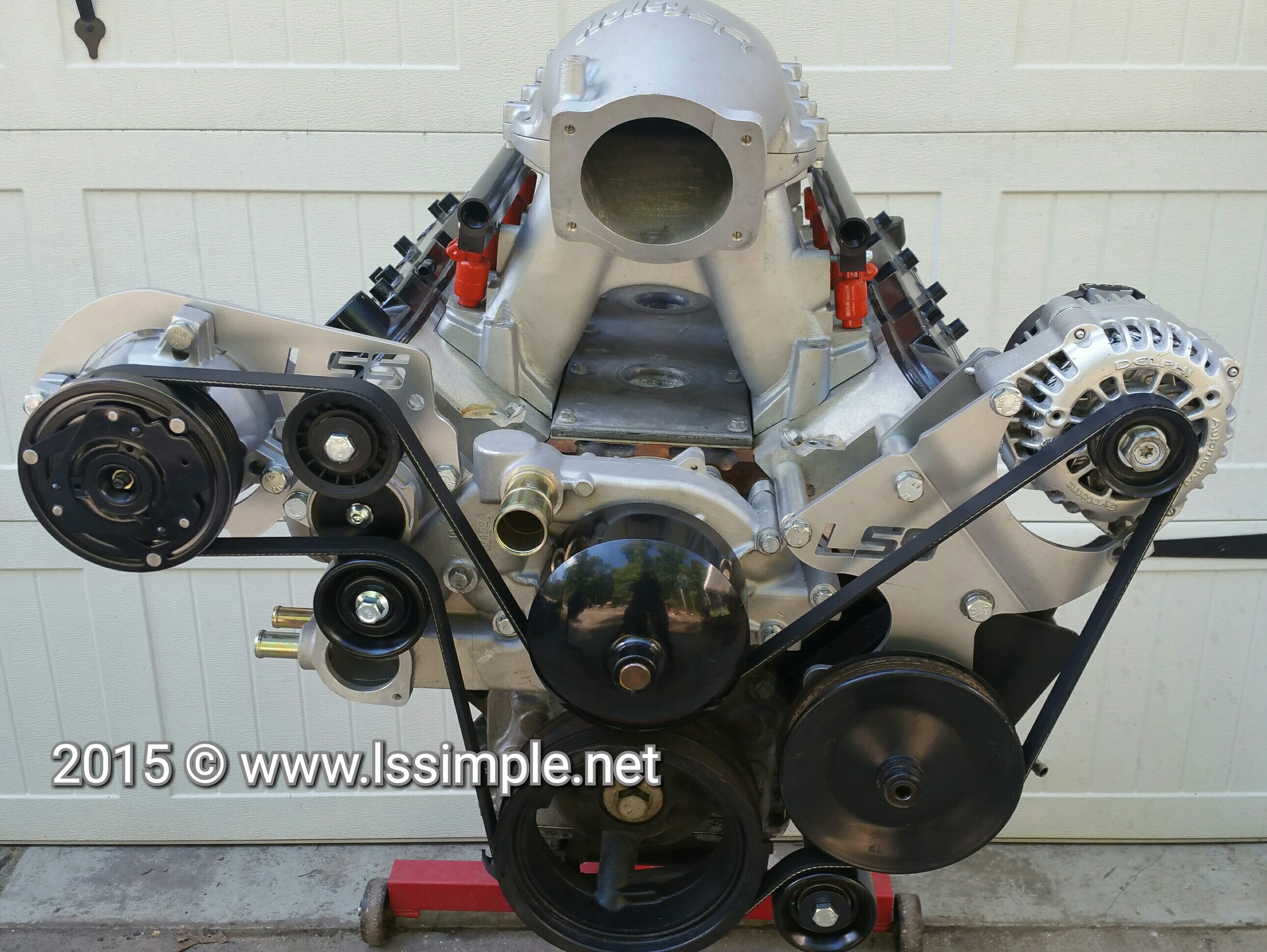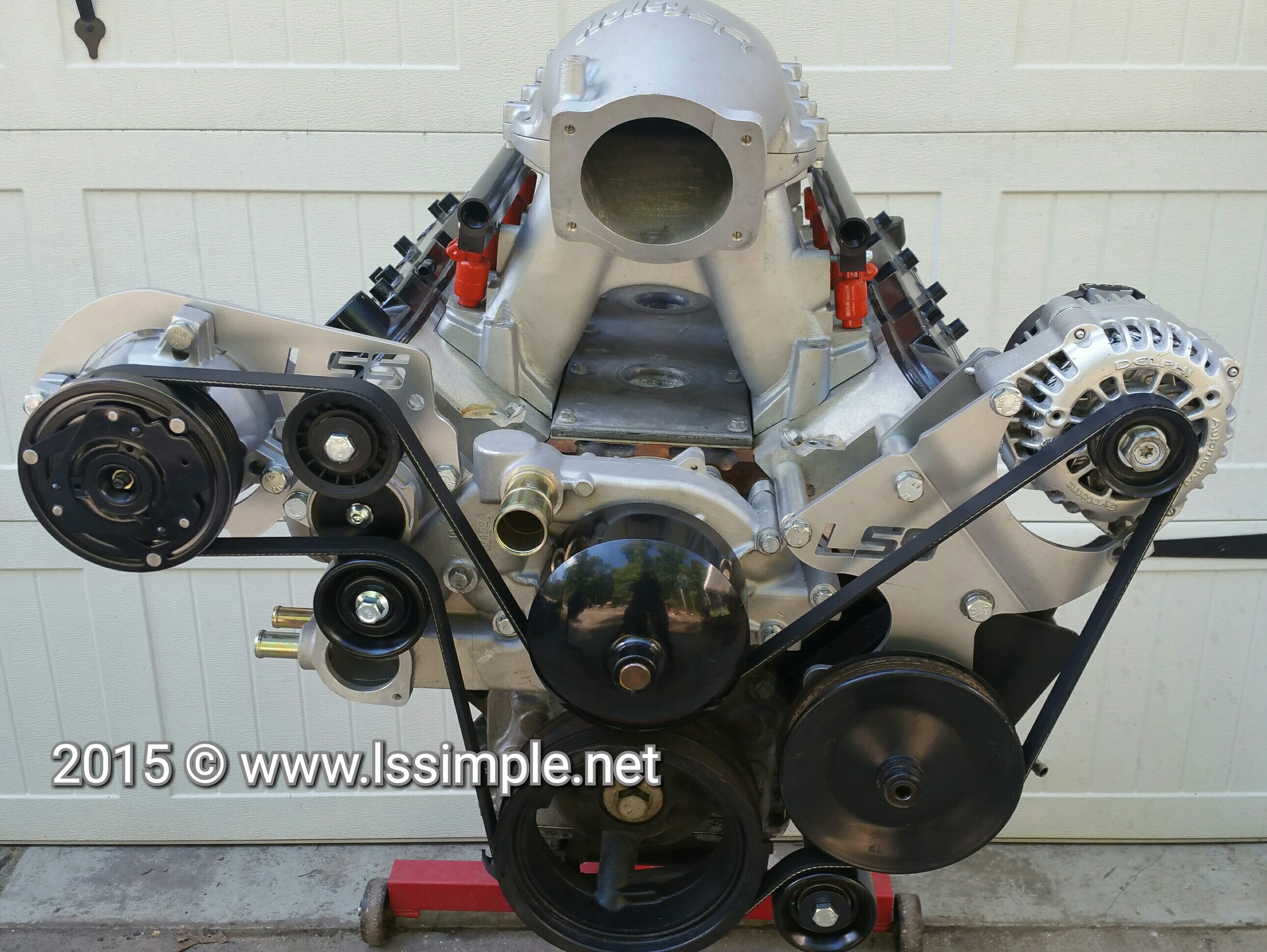 LSSimple and LSS a/c mount Combo fs
comes with new v-5 compressor all hardware, all idlers. belt and tensioner.
pre-assembled for easy installation
LSA / LS3 water pumps will not work with LSS a/c. works with fbody water pump
PLEASE NOTE*** IN ORDER TO KEEP LOW PROFILE, ON THE 105a and fbody ALTERNATORS SLIGHT CLEARANCING IS REQUIRED TO DRIVERS FRONT COIL PACK MOUNTING BOSSES AND BRACKET. EASY HOT ROD DING.....SEE LAST PICTURE....
here is a link for installation video https://youtu.be/w9gskbah2EI
Power steering pump pulley being used: