Gbody kits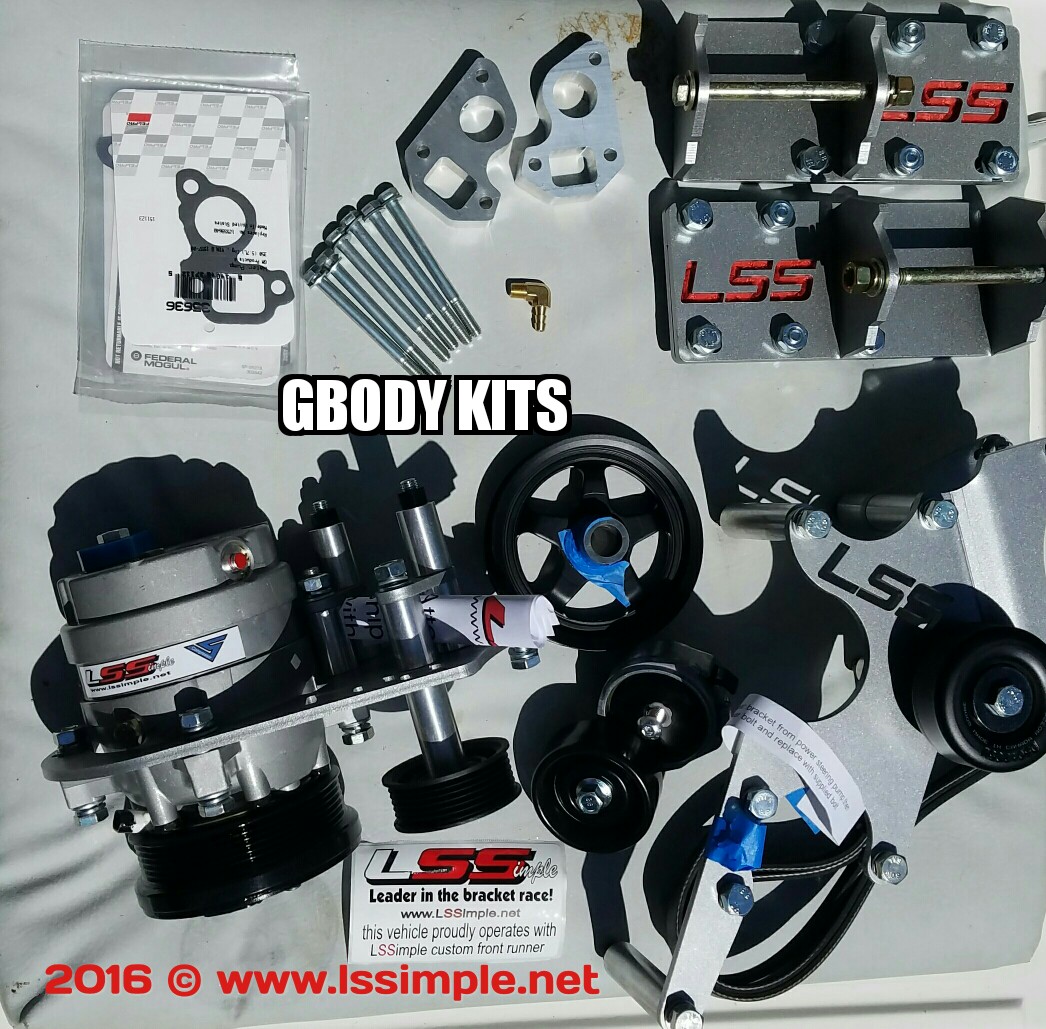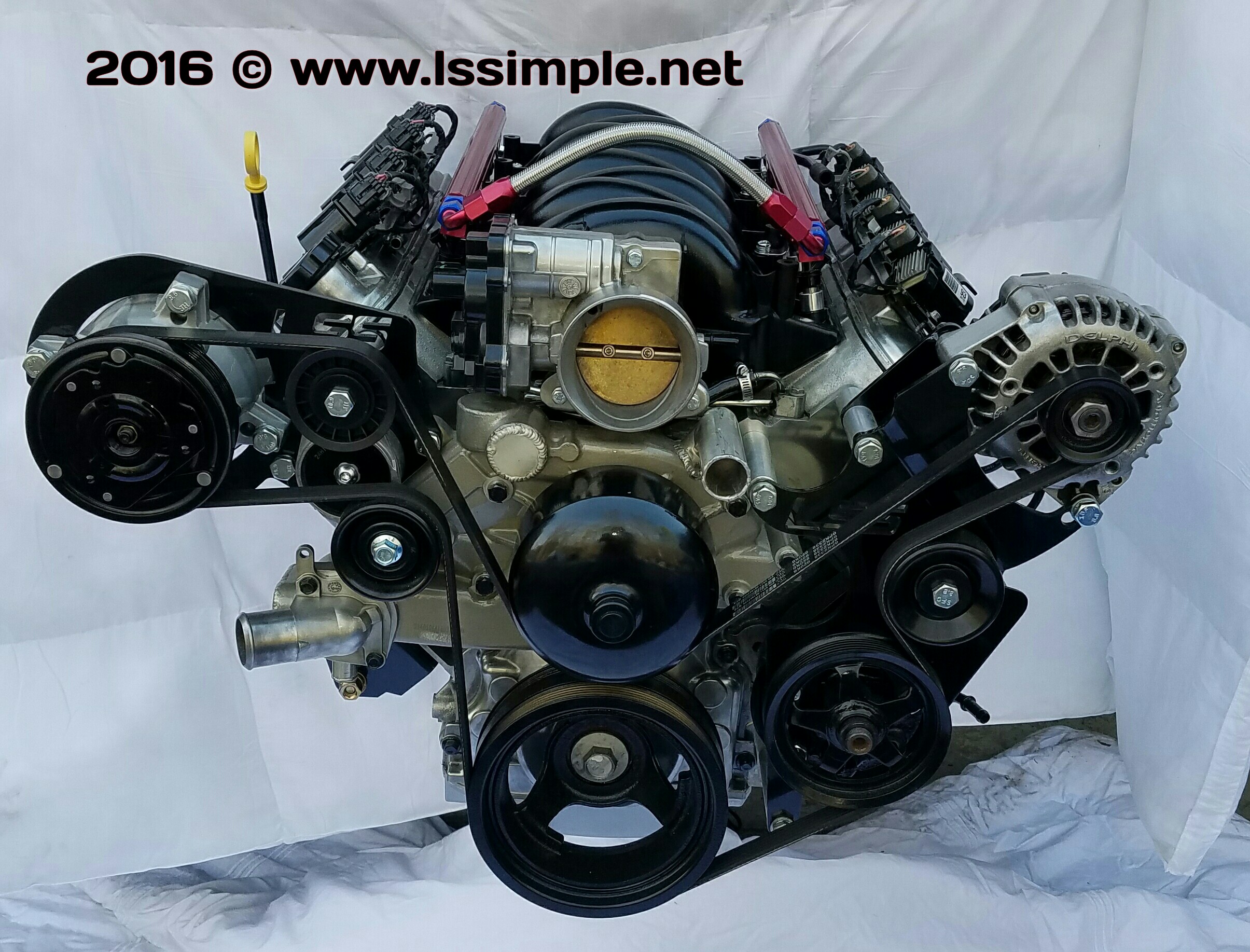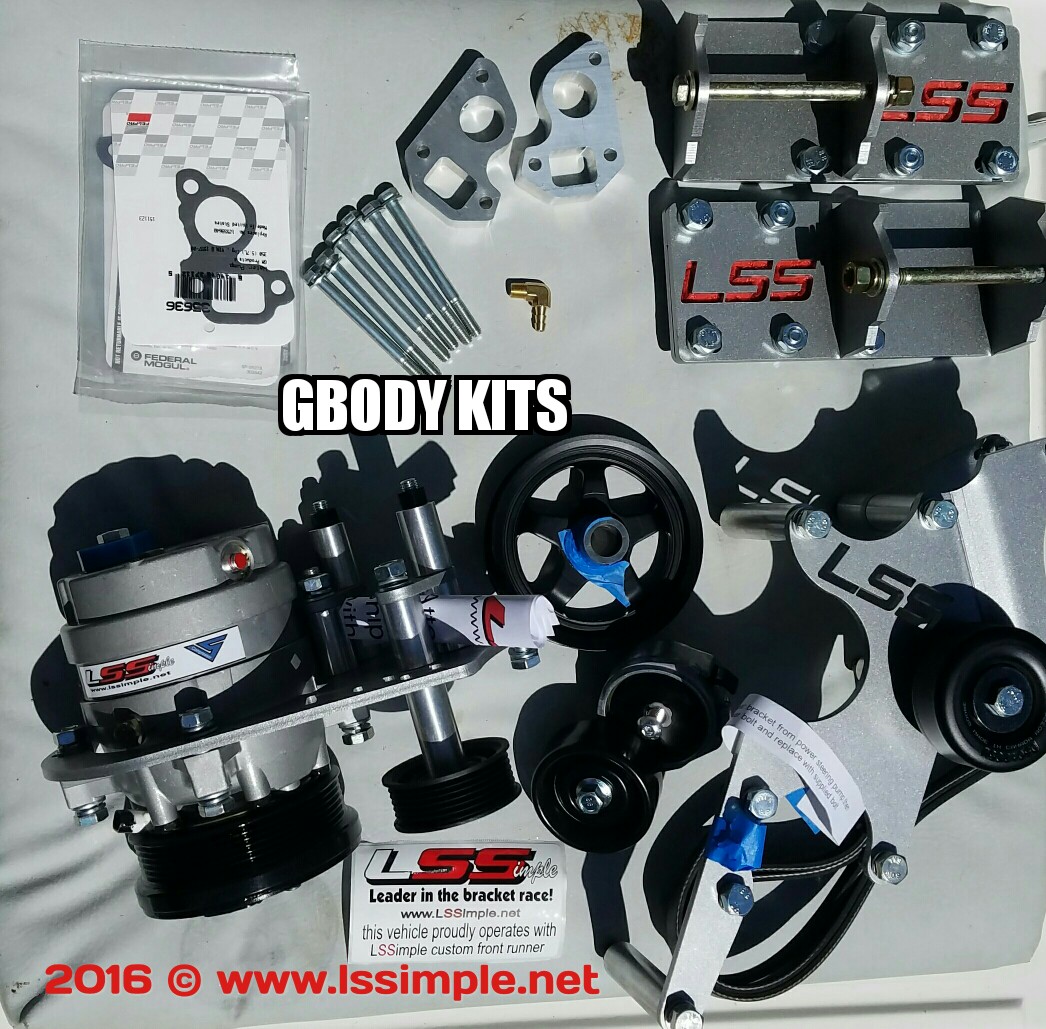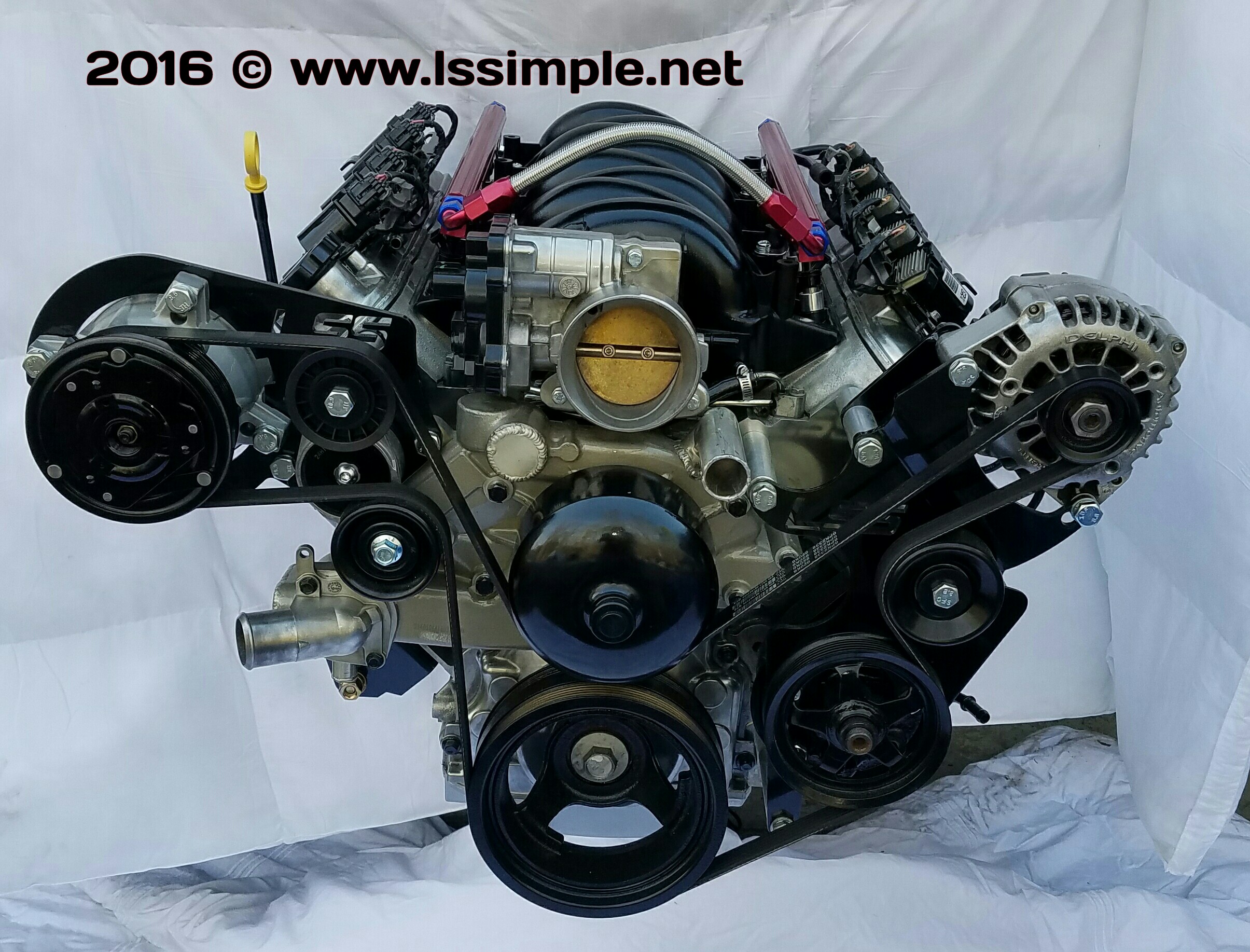 Gbody kits
available with suggested parts that are known to work. one click order.
truck spacing .. complete with clam shell engine stands, LSSimple, new LSS a/c compressor, small metal pulley 3/4 spacer kit, belt and all hardware. Pre-assembled. no head ache set up. gives you a nice low profile top hose.
a/c kits come with Harrison high mount.
if you do not require select no a/c
re use your 1999 up silverado power steering pump and alternator.
you will need a 98-02 Camaro / Firebird water pump