LSSimple Truck Spacing free shipping U.S. TS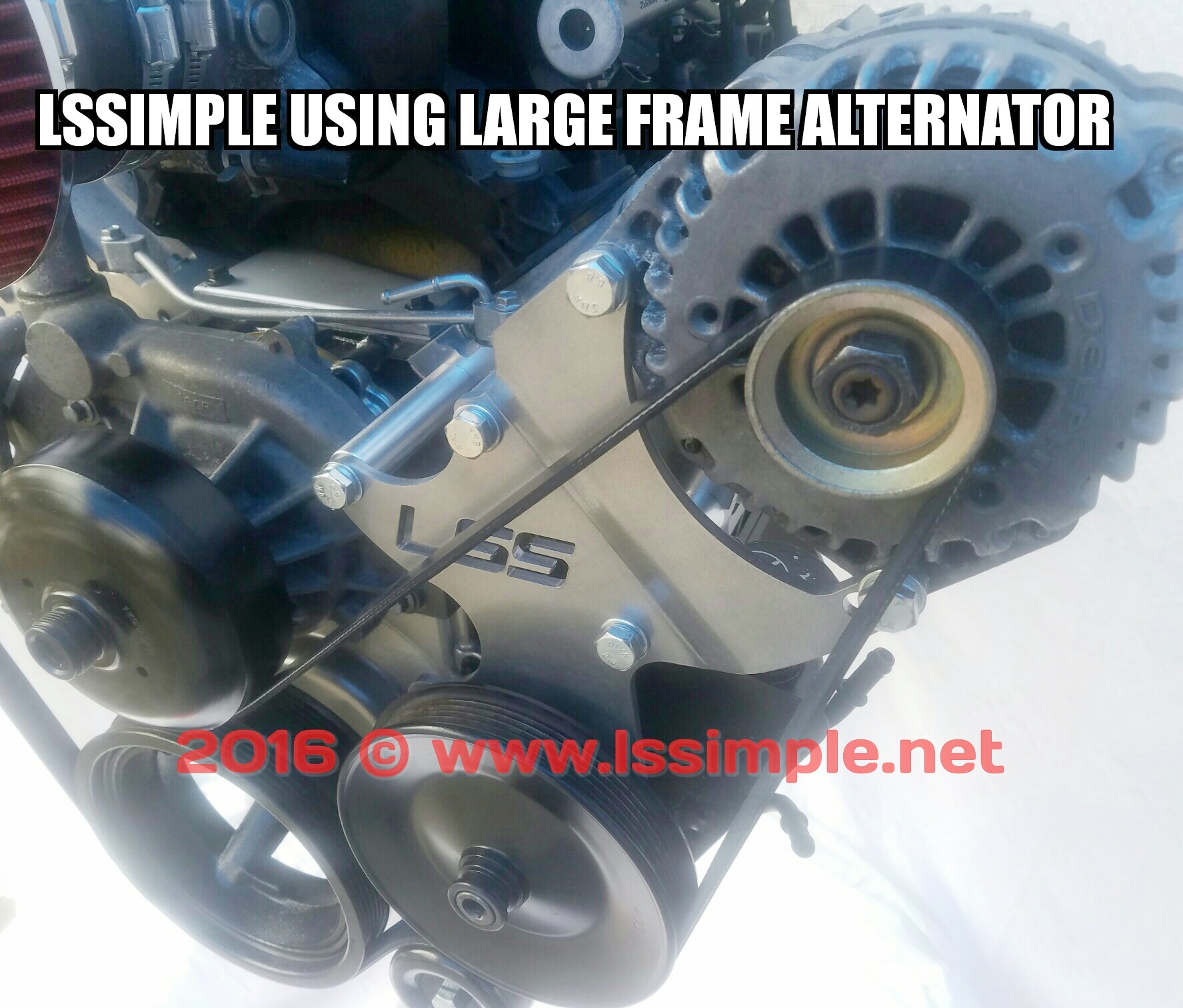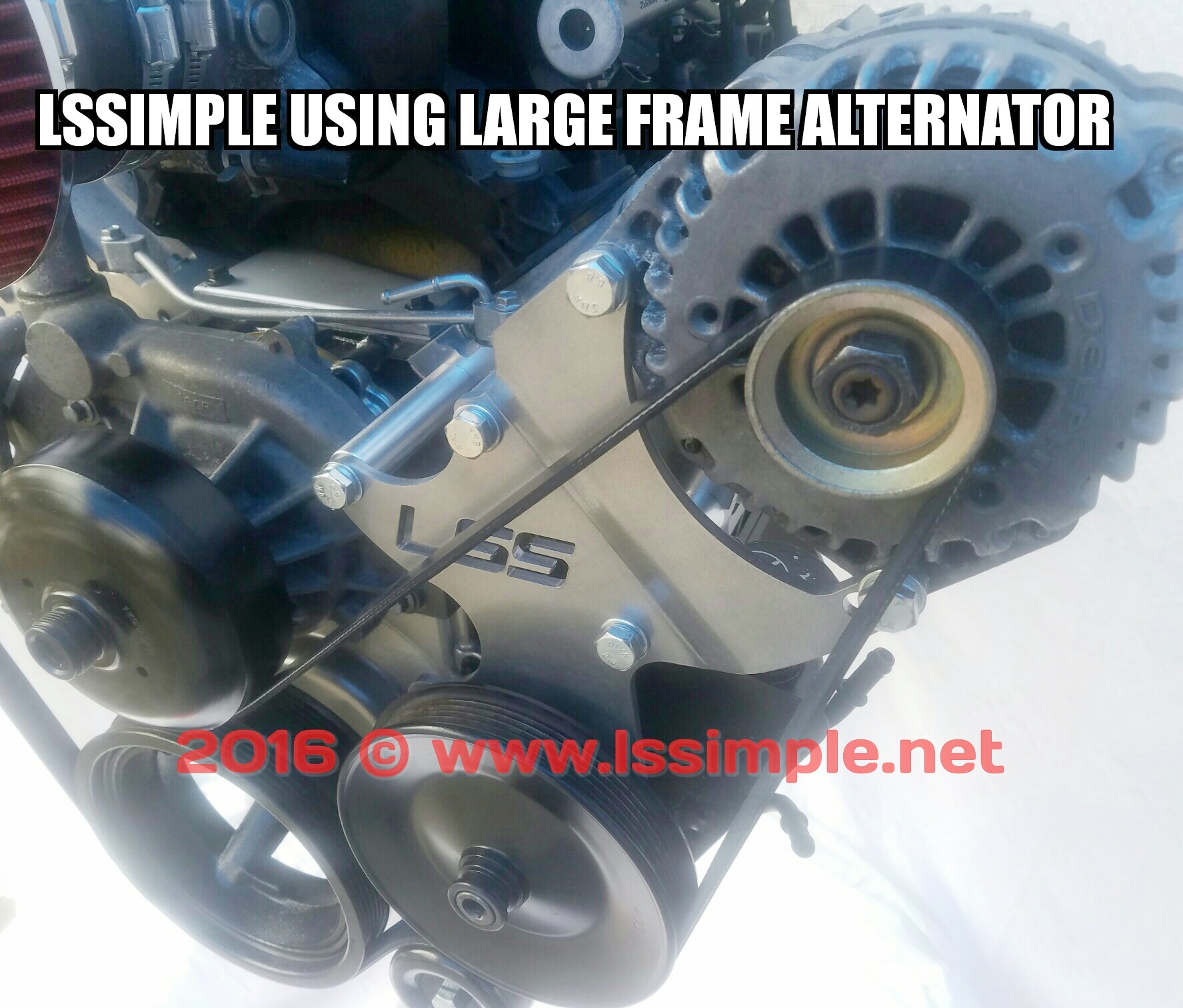 LSSimple Truck Spacing free shipping U.S. TS
LSSimple Truck spacing,. Free shipping U.S. ... $50 more if you if you want to use small metal power steering pulley. Small metal pulley recommended for S10s Gbodys and A bodys
Now works with 105 A (includes fbody), 145 A large frame, 2010 up Camaro and 1997 up Corvette alternators.
here is a link for installing LSSimple
https://youtu.be/w9gskbah2EI
Moves alternator Over and down and power steering pump in for gear box clearance.
Truck spacing,
Works with all water pumps.
Easiest way to reuse the truck accessories you already have.
Clears even the lowest headroom builds...ie Mustangs
Make it so you can use low profile intakes
You can use Fbody Water pump and 3/4 spacer kit to achieve truck spacing and passenger side steam vent (available here)
Available Black or Silver
Comes pre-assembled for walk up ,put on and sit down.. with all bolts, idler and belt
A nice no A/C or low A/C set up is a LS3 (2010 6.2 Camaro) water pump and a 2000 corvette tensioner.
power steering pulley Used: